Top Resorts in Bangalore: Spend Some Quality time with friends and family, Book a Cab
Bangalore, a city to almost all kinds of people and the hub for many workers has many other places to explore. People come or stay here to get the feel of awesome weather and entertaining pub facility. In this fast-paced life, we all love to have some great experience and that is when we all try to visit some exclusive places. You can visit some great resorts in Bangalore. Well, resorts have many things to offer us and here are some entertaining elements:
The best thing to ditch that routine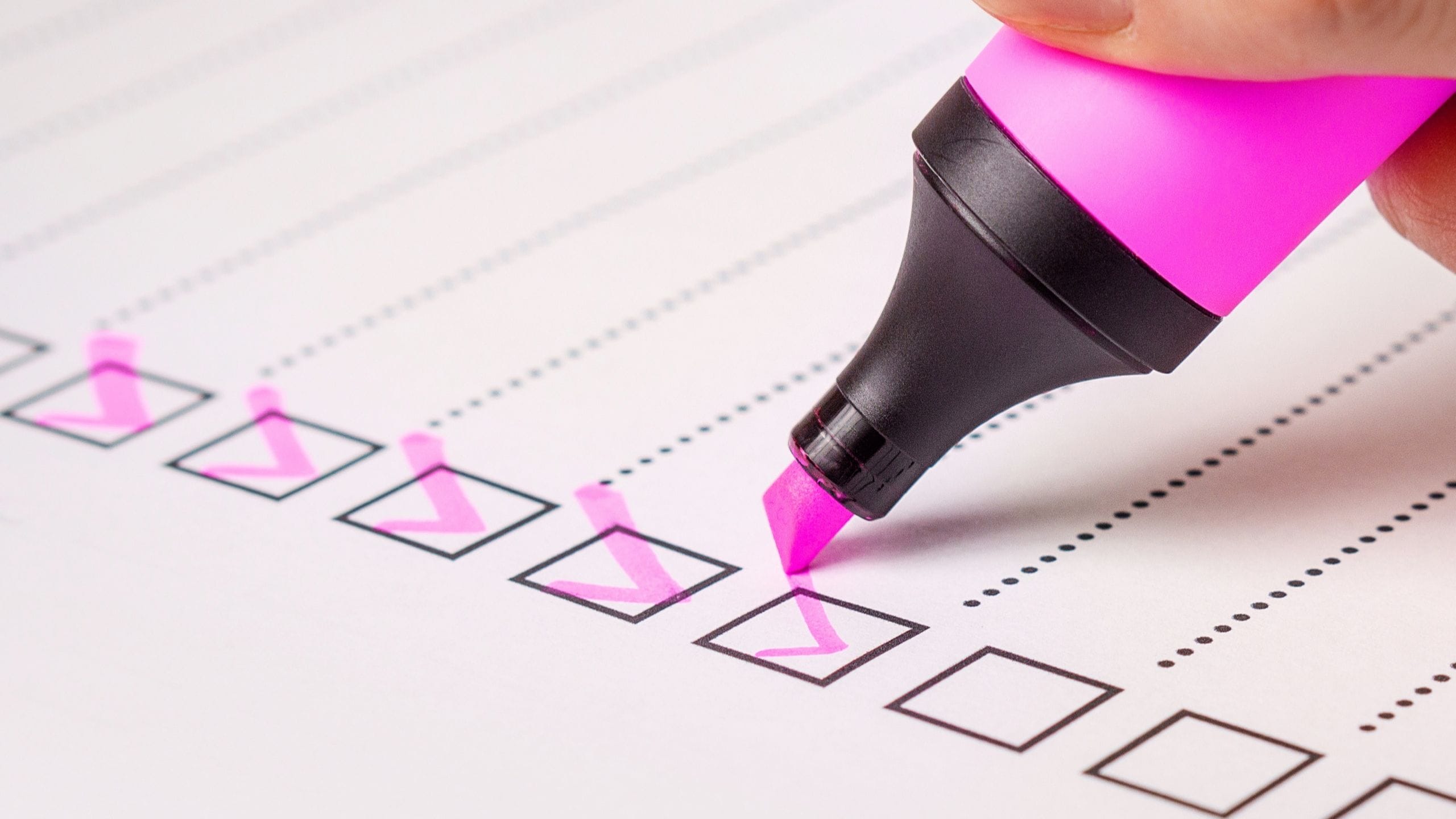 When you leave your room, the only thing you take is your key. You pay in advance for your trip and your resort. So choose the best resort in Bangalore and make your trip most convenient. Resorts provide everything which you need. From dinner, lunch, cocktails and all refreshment, you have the ideal to enjoy every bit of it. There are also availability of poolside bars and also poolside refreshments. You will also get the 24 hours service in your room. To get all these things, you must immediately visit those places.
Having the gastronomy effect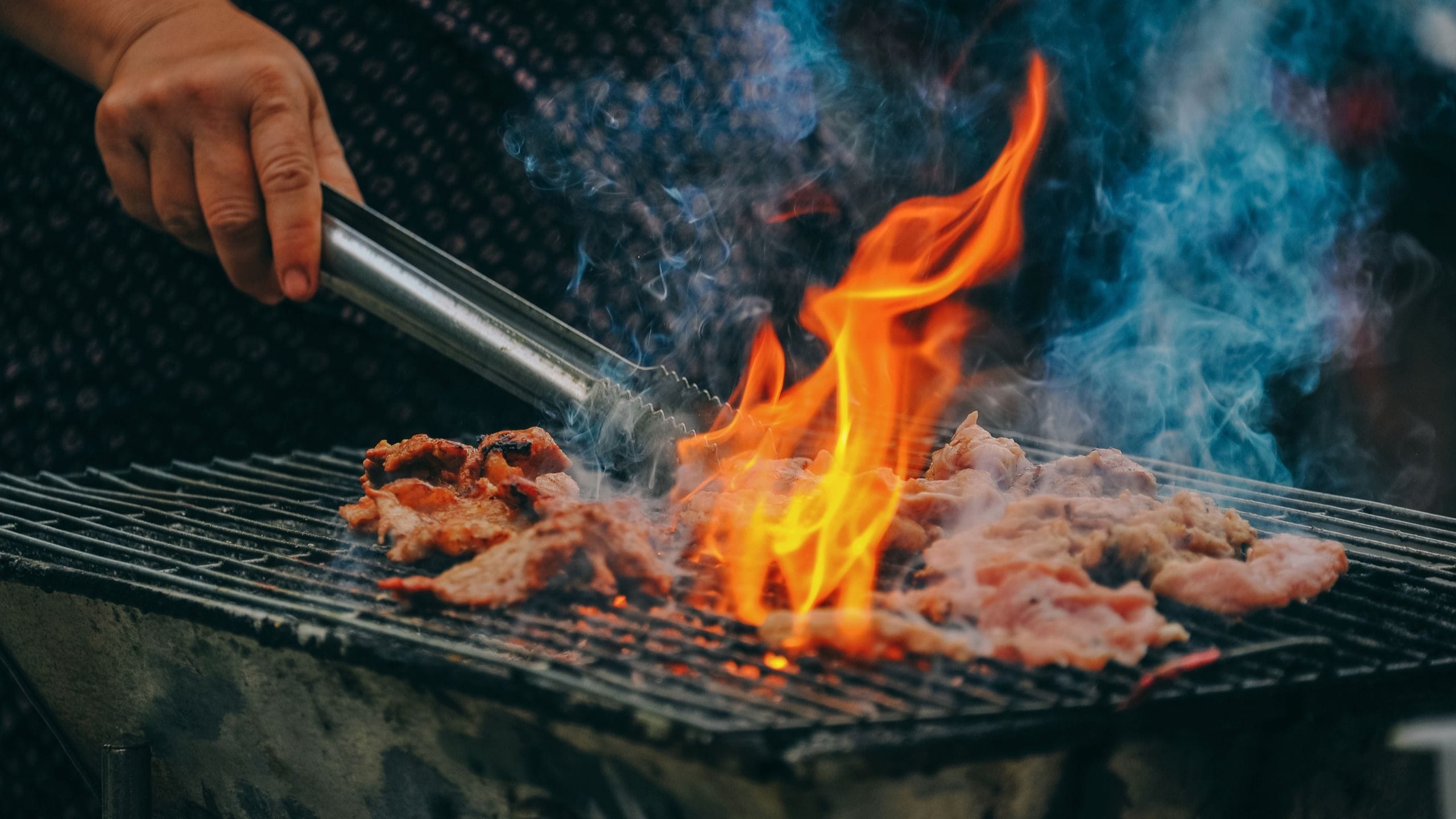 Travel is meant for breaking away with all our worries. In this system, also involves breaking that diet scene. In resorts, you have the service of getting various foods. If you are a foodie and you cannot think anything without that, you have the option to get many foods. You can choose from Mexican, Japanese, Italian and French cuisine. You will also get sweets, seafood, buffets which is really a great savor for your trip. So just gorge into them and make your trip most remarkable.
Best way to put pictures on Instagram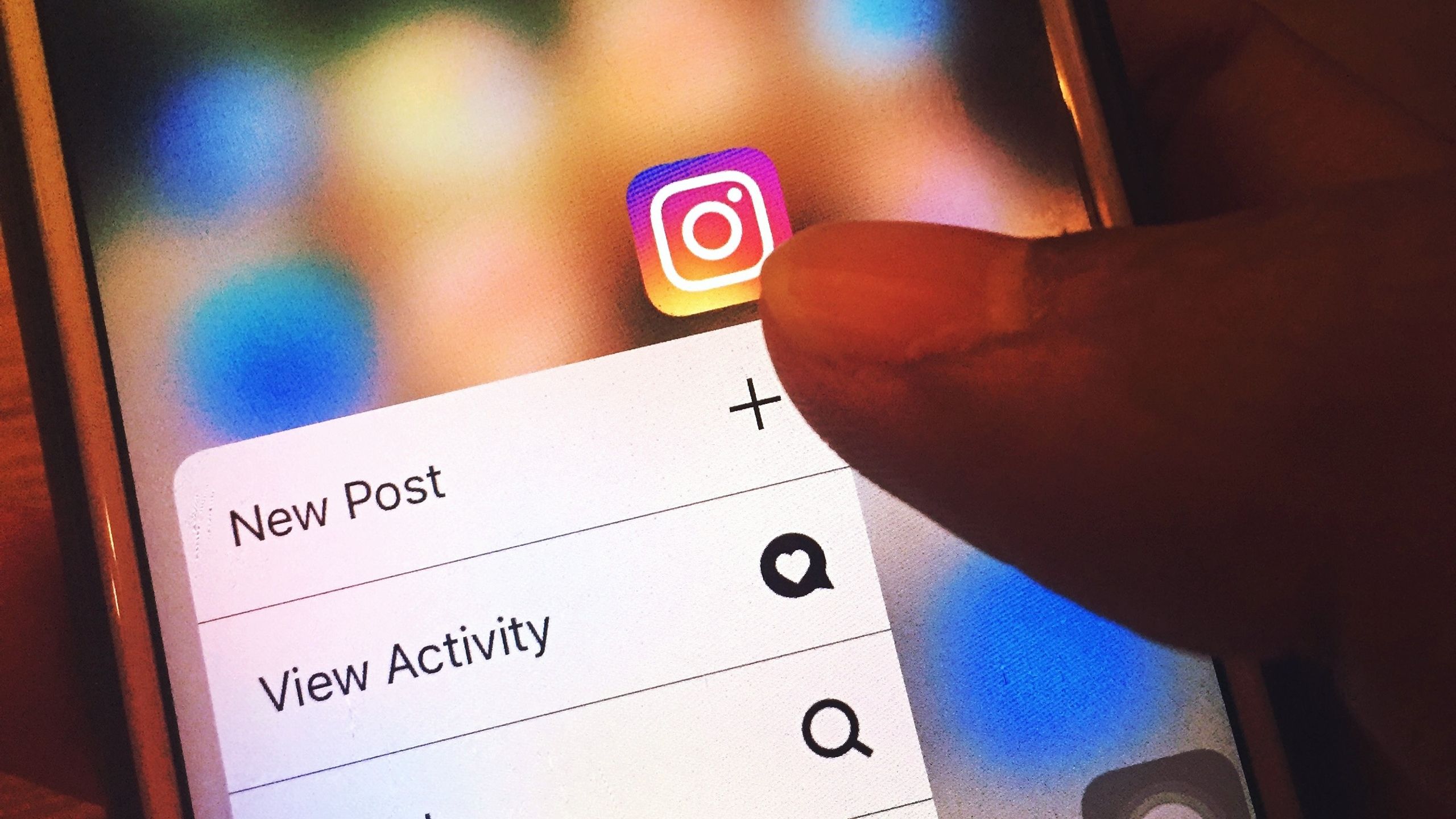 Let's be very true. We all love to pose if going for any trip and what better way to showcase them on Instagram. People are always scrolling through the page and you will notice people sharing pics. You too must take the opportunity of clicking pictures of the place you have visited and enjoyed your day. The environment, the food makes for a colourful delight. The palm trees, the exclusive interest will just make you crazy.
Opportunity for many activities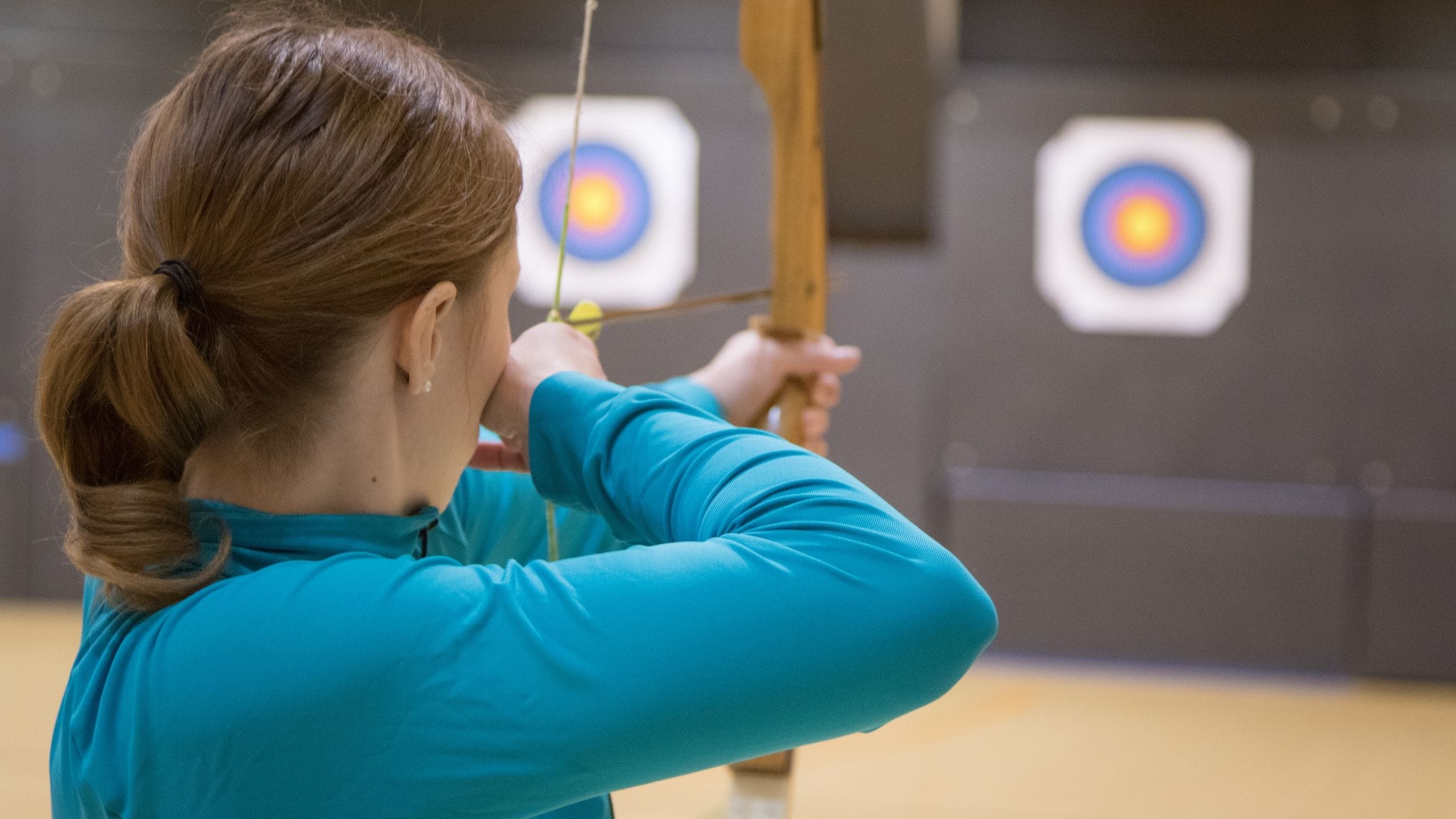 After fooding and photographing, you will want to release those extra kilos. The better way would be to take on some activities present in the resort. You can easily find many exciting activities. There are water sports, hide and find. You can also sit and take the pleasure of enjoying the view. After all this, you must be waiting to hear which resort to visit more. Here is list of some great resorts which you will love to go to.
Book a cab to travel in and around Bangalore
1. Mango Mist resort Bangalore: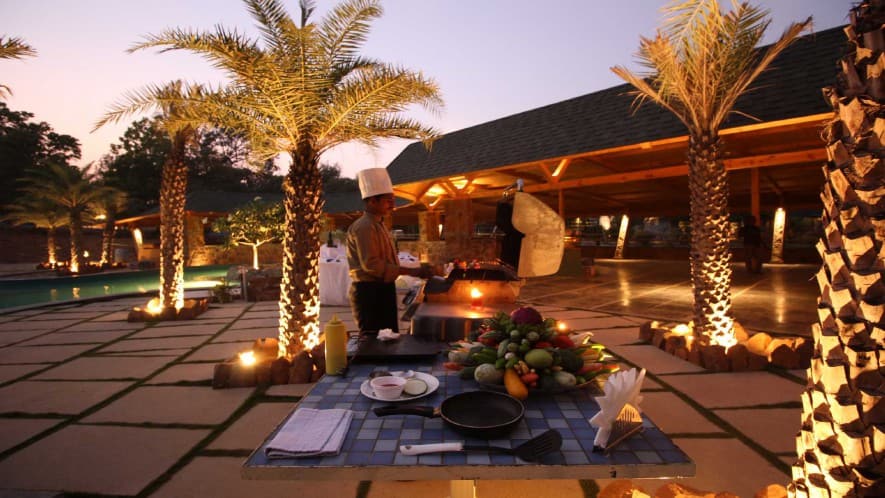 If this is often not your initial, weekend outing in Bangalore, then you need to have had detected of the mango mist resort Bangalore. common for its wide-spread land of mango trees, the resort guarantees to require you back to your childhood days with the golden reminiscences of enjoying among the mango trees in summer mornings. It's an ideal place if you're trying to find over simply a soothing weekend. It offers many venturesome activities like ice climbing, archery, paintball, and zorbing. It additionally hosts superb fun parties by the pool giving large flooring. Whereas you're there, do not miss to go to their fish spa!
It is one of the best resorts in Bangalore and you will love to visit here more and more. The distance from Bangalore to Mango Mist resorts is 39.9km and it takes 1 hour and 8 minutes.
It is open all the time and you can book them anytime you want.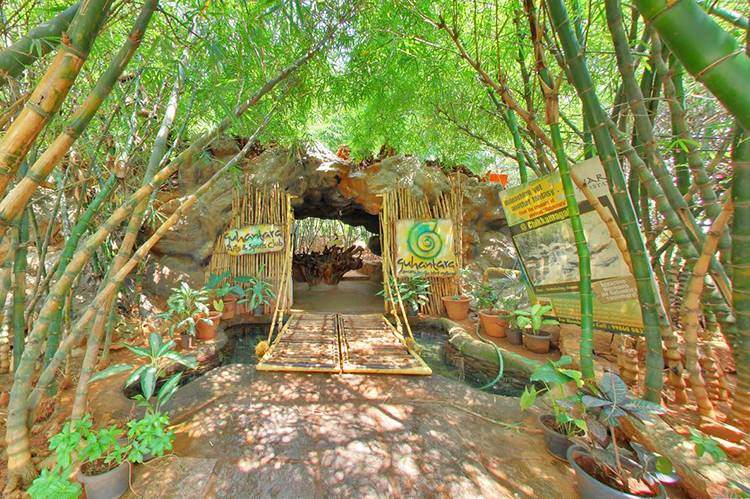 Guhantara Resort Bangalore is truly India's primary underground resort has been made with an unusual theme all over. The cave resort promises you an exciting, rare and an amusing weekend. Its exceptional architecture radiates a quiet old- environment. The staff is friendly and the days designed are just ideal for different types of activities like rain-dance, tunnel trekking and various indoor as well as outdoor games. You can also ask for a bonfire for a great experience. Their spa, Agastya Kuteera is one of the greatest facilities by the crowd. The best resorts in Bangalore has many things to serve you.
The distance from Bangalore to this place is 34.4 km and it takes about 1 hour and 7 minutes of time.
3. Golden palms resort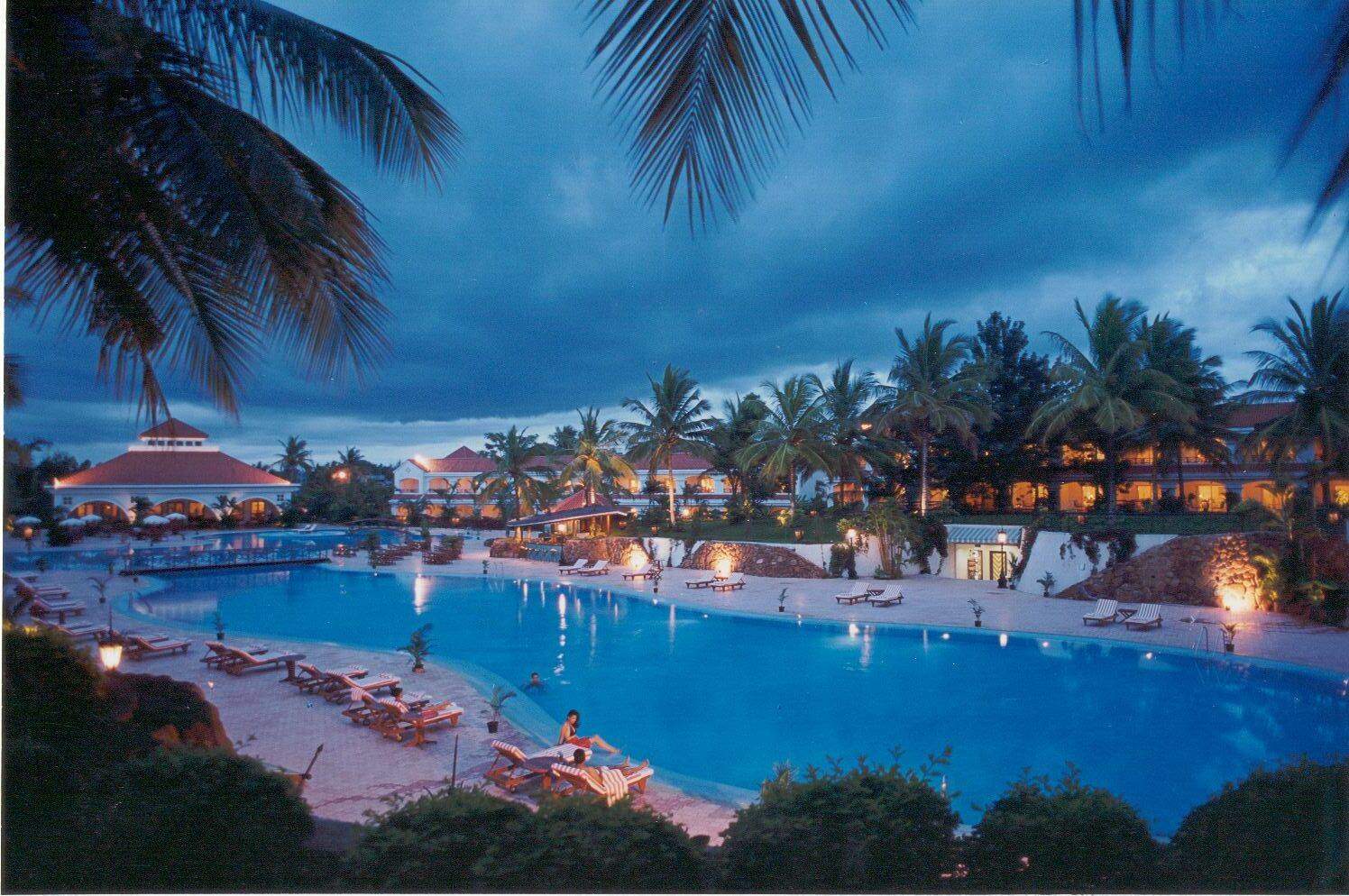 A golden palms resort is the luxurious resort is one amongst the foremost notable resorts within the town. The luxurious services and sort after a welcome by the staffs have forever created the guests come here a lot of usually. For all those swimmers out there! It homes one amongst the most important natatorium within the country. Varied amenities that you simply will notice for your use can give you great benefits. There are places like squash courts, conference halls for workplace where you can visit. It conjointly boasts of a state of the art fitness center. Visit the golden palms resort for a peaceful and restful weekend to feel your worries fly away. The distance from Bangalore to this place is 25.3 kms which means 1 hour. You can visit this place anytime if you are planning for any visit here.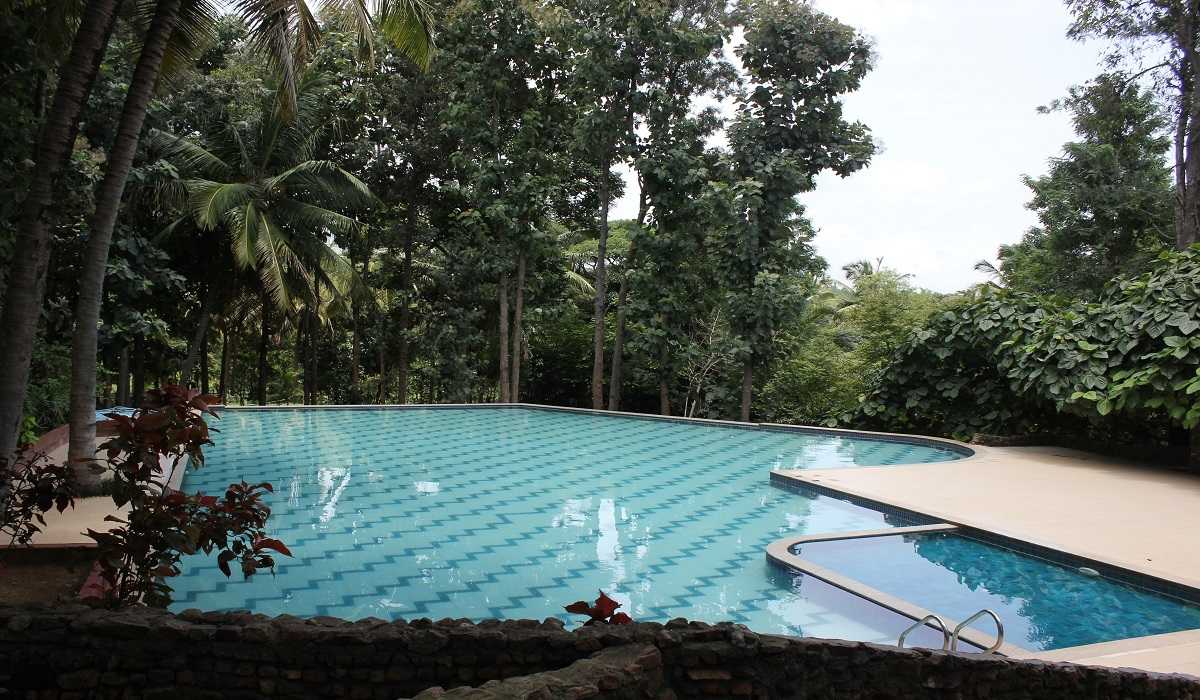 The Urban valley resort is simply forty-five minutes away from the town and commits to their guests to produce a world category service. The integral lake offers a picturesque read with pine trees and red flowers around it. The resort is additionally the right alternative for journey enthusiasts. It offers biking sports, paintball, squash, basketball, wall rising and lots of completely different indoor games likewise. The encircling is gorgeous with acres of inexperienced land, tall trees and shimmering fountains aloof from the town lights. Take a leisure walk across the inexperienced fields, sit close to the shacks and notice peace therefore on the brink of nature. It is one of the wonderful resorts in Bangalore. The distance of this place from Bangalore is 27.8kms and it takes around 53 minutes time.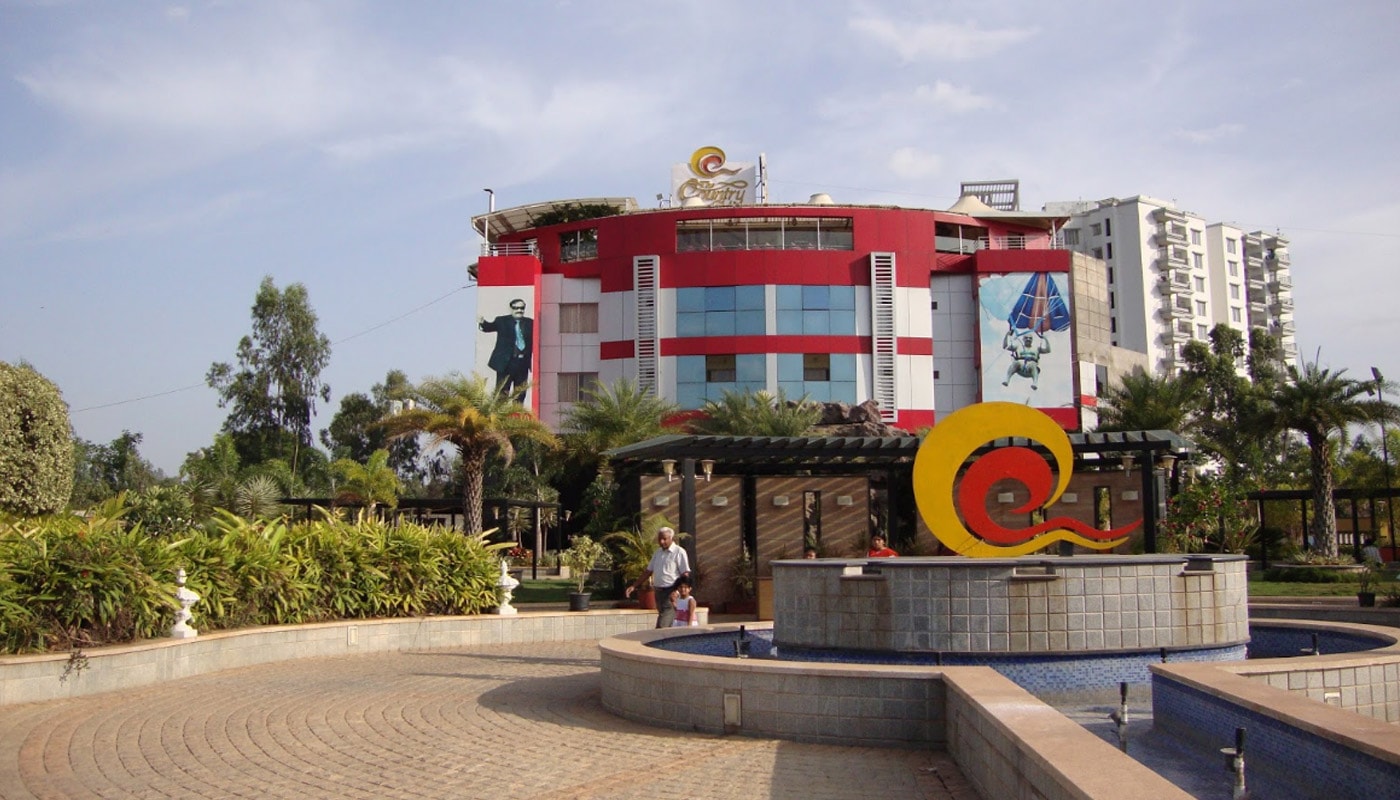 Situated off Sarjapur highway, the country club resort offers world category facilities to its guests. The halls and rooms are fantastically designed with exquisite lighting. The banquets square measure embellished completely on-demand for parties or celebrations and also the likes. The club even offers conference halls for company establishments. It's a well-equipped athletic facility and a soothing place of business to supply you with the most effective services. They conjointly supply pure Satwik cooking that if merely place is amazing. The distance between Country Club Bangalore and Bangalore is 319 kms which means 6 hours of travel. If you want to travel to this place, you have to rent out on a taxi or cab. You can easily book cabs from us. Our cabs in Bangalore are incredible and you will enjoy your ride with us. It is one of the best resorts in Bangalore where you will love to visit.
Book a Cab in Bangalore to visit these Resorts with you family and friends:
Well, if you are scheduling to go to this resort in Bangalore, you must immediately take our taxi for rent. Our track record is best and thus our cabs in Bangalore have the best quality. Deepam cabs know how to meet all your desire. Hence, all cars are checked repeatedly. Our seamless access to various roads by our drivers is best and you can also talk with them if you know any road. We are there to serve you always and we are just a call away from you. Don't hesitate to talk to us and make your system more interesting. You can take any of our cars which come at most interesting prices. The pricing is made below from where you can check: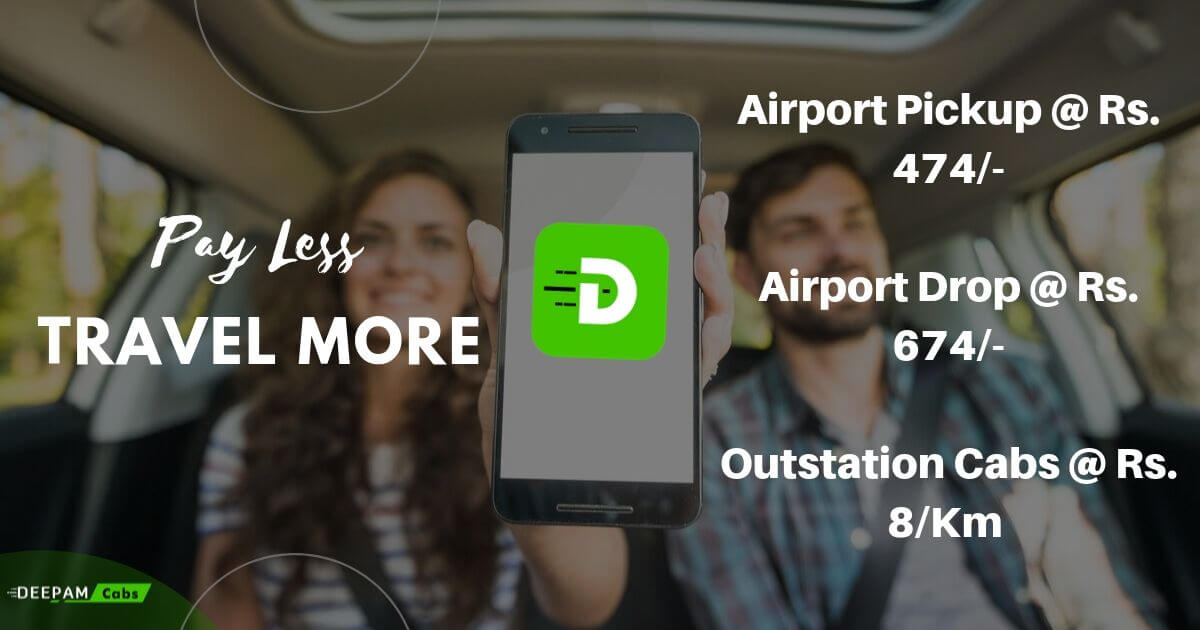 Vehicle Type
Cost for AC vehicle /km
Cost for Non-AC Vehicle /km
Driver Bata day

(6.00 am to 09.59 pm)

Driver Bata Night

(10.00 pm to 05.59 am)

Minimum km Per day
Hatchback Cab
₹8.50
₹8.00
₹250
₹250
250 Km
Sedan Cab
₹9.00
₹9.50
₹250
₹250
250 Km
SUV Cab (6+1)
₹12.50
NA
₹300
₹300
250 Km
SUV Cab (7+1)
₹13.00
NA
₹300
₹300
250 Km
Tempo Traveller Rent
₹16.00
₹14.00
₹350
₹350
300 Km
Book Mini Bus
₹25.00
₹22.00
₹450
₹450
300 Km
You can always stay protected under our guidance as we abide by the rules and laws. Customers are a significant thing for our brands to stand among the crowd. We will do anything to meet your need and demand. Our duty is to keep your information within the company. We will never fail you and give our best to satisfy your need. So it is the best cab booking site from where you can book your cabs and local cabs much easily. We confide by the rules and regulation and we don't believe in sharing your information with any other person.
As we are working with a large number of people and as our cabs are booked daily, we also prefer to give our customer what they require and want. We also have our local cab, local taxi, and local package and airport taxi service and under them, we have an airport drop, Airport pickup. We also have our hourly car rental service which is quite satisfactory for your pocket. Our cabs in Bangalore are the most profound and thus you can book with us and make your precious time count. Here are some of the cars with pricing which you will love to take:
| | | | |
| --- | --- | --- | --- |
| Vehicle Type | Vehicle Model | Seater | Ideal for |
| Hatchbacks rental | Indica, Indica Vista, Ritz, Etios Liva, and Swift hatchback | 4 + 1 | Budget Travellers |
| Sedan rental | Etios, Swift Dezire, Indigo, Logan, Verito, and Xcent | 4 + 1 | Small families |
| SUV rental | Innova, Maruti Ertiga, Xylo, and Enjoy Chevrolet | 7 + 1 | Medium to large families |
| Book Tempo Traveller | Force Motors, Mazda | 12 + 1 | Travelling in large group |
| Mini Bus Rent | Swaraj Mazda | 22 + 1 | For large groups |
We want to make our contact finer with our cab service in Bangalore and our cabs in Bangalore are paramount and within range. It is our foremost responsibility to keep in mind your safety and hence we give best cars. We have diverse ranges of cars and you will get a comfortable ride once you choose one. Once you book with us for your resort trip, you can immediately get the luxury AC and non AC cars. Our cars are offered for your local trip to Bangalore and you can easily go to your nearest resort in Bangalore within amazing range. Our cars are below and you can choose from one:
So while these things are available, you can easily make your travelling experience to resorts in Bangalore more incredible. Here are some of our unique services which you will like to acquire:
Our special pocket-friendly local cab services in Bangalore
You can travel within Bangalore with our excellent local drop and local pickup taxi services.
You ought not to pay additional and you'll be able to simply travel with Deepam cabs.
Always accessible for local drop and pickup for local cabs in Bangalore in wise costs.
You don't have to pay extra and you can easily travel with Deepam cabs
Our licensed drivers will pickup and drop timely.

Deepam cabs square measure best to produce great local taxi cab service with every local pickup and local drop services.
Our cabs in Bangalore for outstation are there to benefit you
Outstation cab booking starts with Rs 8 for each Km.
We have different ranges of cars like Hatchbacks for Outstation. This Outstation cab also comes within a range of Rs 8 per Km.
We have our Outstation cab in SUV and Innova capacity which initiates with the value of Rs 12.5 for 1 Km.
Locate the finest deal in our Sedan Outstation cabs which comes for Rs 9 per Km.
Rent Outstation tempo traveller whose cost is Rs 14 per Km. This is suitable if you are travelling with large groups.
No driver allowance or check post is needed for 2 way outstation cabs.
You can book outstation cabs at any time and that too in affordable ranges.
Travel with our cabs in Bangalore and get the best hourly rental services in Bangalore
Deepam cab offers taxi on hourly rates for company conferences, shopping
You will hunt for our local drop and local pickup cabs in Bangalore to go to places close and places among the town.
No surcharge is important and you'll acquire the most effective hourly local cab packages at a real value.
Availability of local cabs beneath local package at nice costs.
Pick and drop from near places is completed at a precise time.
Reserve cabs from an intensive vary of choices for our local packages.
Our cabs are also accessible for pickup from the airport. The drop facility is also there.
Our airport pickup cab pricing initiates with Rs 474. The timing of this service you can gain from 4 am in the morning to 7.45 of the evening.
Our airport cab drop facility ranges from Rs 674. Time of this service starts from 5 pm-11.45 pm.
Within Rs 474, you can quickly rent Indica AC and Non AC.
For Rs 674, you can easily book Indica Non AC and AC both
Process for booking for cabs in Bangalore for Airport through us is also same as before.
Extra toll charges are not allowed.
Our vast network of people always tries to come with something new. You will receive excellent services that you have never witnessed before and we promise you the best and great services. Deepam cabs are great for giving the best cabs in Bangalore. So make your ride with us and make your trip heavenly.
You may also like: